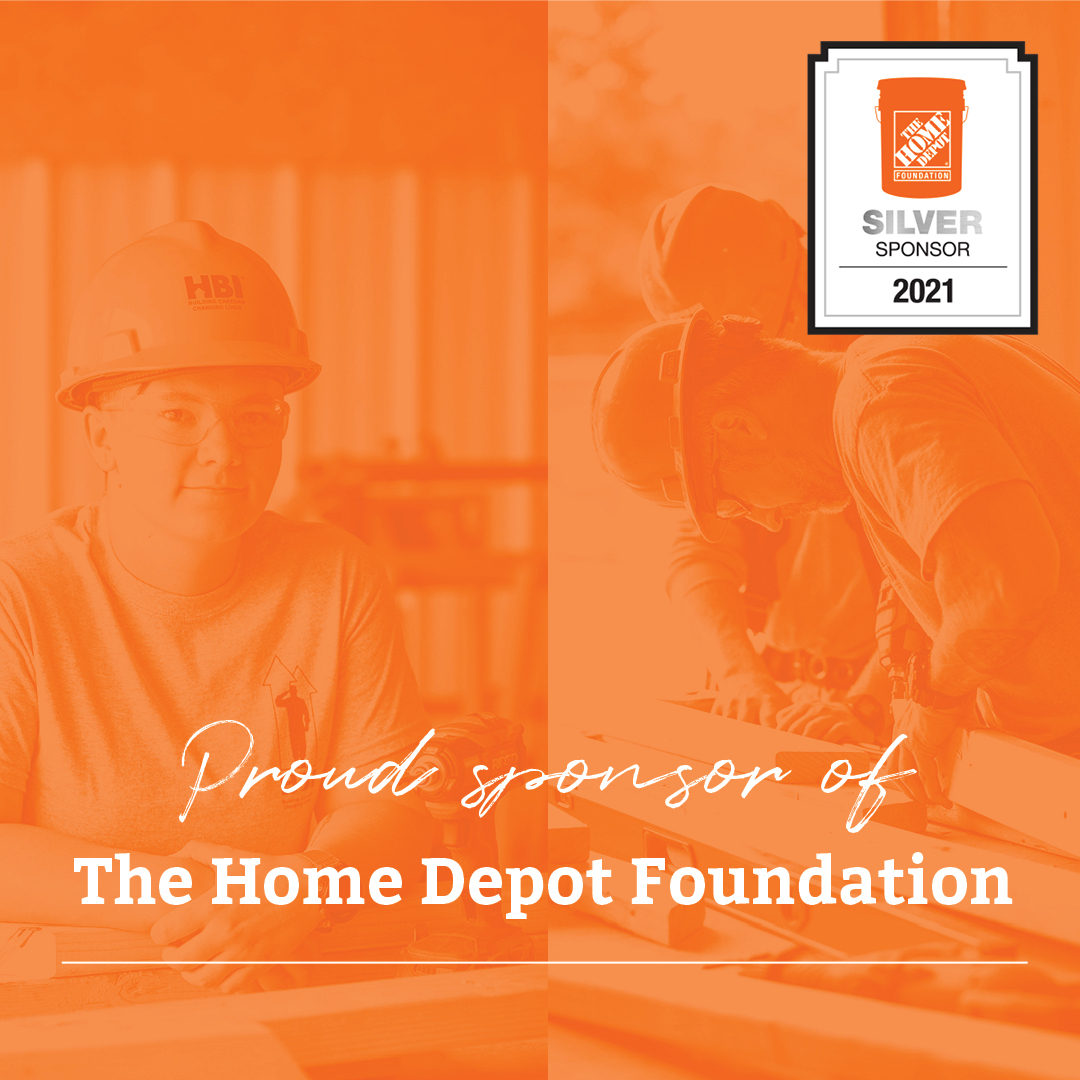 As a valued supplier partner of The Home Depot, the world's largest home improvement retailer, CDS Logistics achieved Silver in support of The Home Depot Foundation's 2021 fundraising event.
At the Silver level, our charitable gifts helped the Foundation raise more than $34 million to serve communities in need!
The support we provide through our benevolent contributions goes toward much needed and sincerely appreciated grant dollars for the Foundation's veteran housing, disaster response and trades training nonprofit partners.
We're proud to be a benefactor of The Home Depot Foundation and we're grateful our sponsorship helps leave a meaningful impact on the homes and lives of the communities they serve. Learn more below about how we help empower The Home Depot Foundation's mission.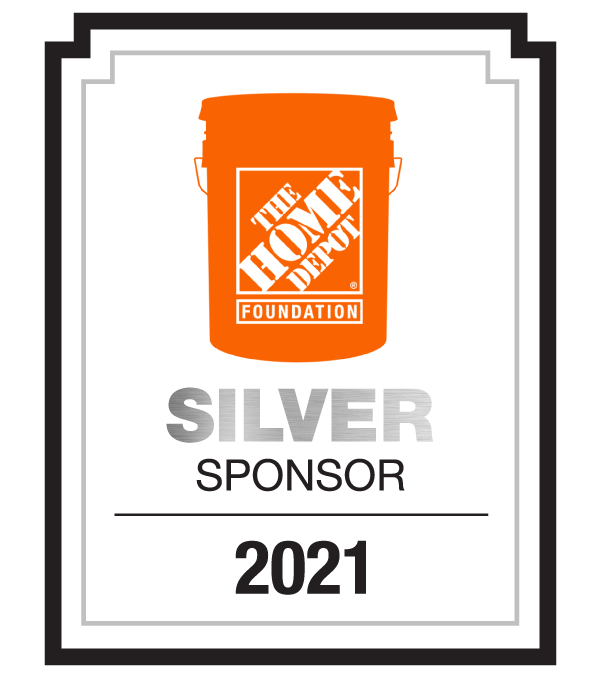 Veteran's Housing
With CDS Logistics' support The Home Depot Foundation:
Surpassed $375 million invested in support of veterans
Positively impacted more than 50,000 veteran homes and facilities
Provided specially adapted smart homes for catastrophically wounded veterans
Delivered mortgage and rental assistance to help veterans nationwide struggling to make housing payments
Helped eight major U.S. cities on their continued journey to end veteran homelessness
Disaster Response
With CDS Logistics' support The Home Depot Foundation:
Increased its 2021 commitment to $4.3 million to areas impacted by fire, hurricanes and tornadoes
Committed $500,000 of its overall $4.3 million investment to the historic winter storms
Expanded its support to aid food insecurity and Covid-19 testing
Developed a robust long-term recovery plan to help communities rebuild long after a major disaster occurs
Trades Training
With CDS Logistics' support The Home Depot Foundation:
Introduced more than 15,000 people to the skilled trades and certified more than 5,000 for employment in the trades
Launched its 10th military program in partnership with Home Builders Institute, expanding its presence on U.S. Army, Navy and Marine Corps bases
Invested in the trades through an "Academy Model," or a community-based education model
Activated online learning in its K-12 and military programs
To learn more about how CDS Logistics supports our local community visit https://www.cdslogistics.net/about/#giving-back
Established in 1989 and headquartered in Baltimore, MD, CDS Logistics offers third party distribution services to big box retailers and major manufacturers of larger, residential products including kitchen cabinets, windows/doors and appliances.