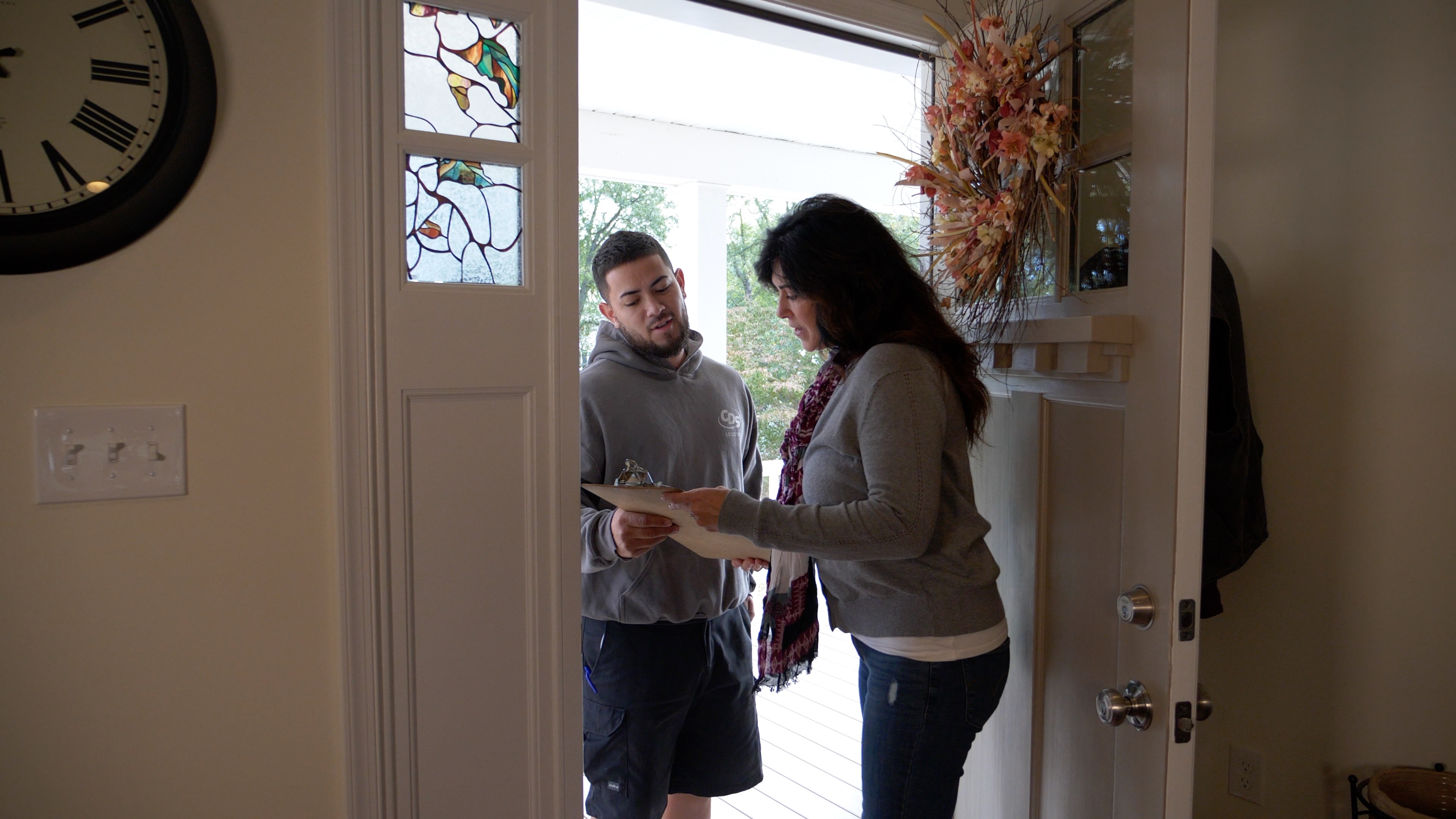 At a time before next-day or same-day delivery options were mainstream, CDS Logistics began serving the Baltimore, Maryland, region with over-the-road transportation of commercial high value products using a small fleet of straight trucks.
Now, over 30 years later, CDS Logistics has grown to a nationwide leader in last mile delivery solutions in the home delivery market, making over 4,500 deliveries each day through their network of over 75 owned and partner locations across the continental United States.
When CDS Logistics entered the delivery market in 1989, there were no cell phones, no logistics software to streamline scheduling and delivery, and no GPS systems to guide delivery drivers. Nevertheless, CDS was built on a strong foundation of customer service and retain some of these clients still to this day.
Today, CDS Logistics specializes in delivering large and custom items to existing homes, new construction job sites, and retail locations, including kitchen cabinets, windows, doors, and appliances.
"The items that we deliver are crucial to the end customer. They spend a lot of time picking out the perfect things for their home – beautiful cabinets and, welcoming doors, and things that have real meaning for their home. We ensure those items are delivered with white-glove service by a team that understands and appreciates the value of the product," said Michael Heary, VP of Sales and Marketing.
That focus on customer service is one of the reasons they have been so successful as the home delivery market has become more crowded.
"We believe in creating customers by servicing customers," said Roy Cranford, President. "While our customer is the manufacturer, we know that ultimately, we are the face of the manufacturer, because we are the team that delivers their specially designed products. So, we treat their customers like our own. If we don't get the delivery right, everyone is affected."
CDS Logistics serves over 60 cabinet, window, and door manufacturers along with hundreds of dealers across the country
From the Docks to Customers' Doors
CDS Logistics solutions include cross-dock and warehousing to support inventory management. Because short and long-term storage has become such a crucial need for manufacturers, CDS Logistics now owns and operates seven full-service warehouse locations, offering over 125,000 square feet in warehouse space. CDS direct operations are located in:
Baltimore, MD–Corporate Headquarters
Reading, PA(Opened in 2015
Tampa, FL(Opened in 2020)
Orlando, FL(Opened in 2020)
Grand Rapids, MI(Opened in 2021)
Pittsburgh, PA(Opened in 2021)
North Port, FL (New* Opened Dec 2022)
Our warehouses offer full service and use the latest technology to ensure our customers know where their products are at all times. We scan products at every step of the process, from the time we receive them into our warehouse, through loading out for delivery, and then when they arrive safely at their final destination.
In addition to their owned facilities, CDS Logistics partners with a network of over 75 warehousing and logistics agents across the country to better serve the needs of their customers where they are.
Technology Drives Last Mile Delivery
While the company many have started a time before modern technology supported last mile delivery, CDS Logistics has been on the forefront of innovation to improve the customer experience and streamline operations.
"Our custom-built CDS Vision Platform, was developed to offer customers end-to-end visibility throughout the lifecycle of their program with us. Accessible via web-based portal, they can schedule deliveries, and track their products through the entire delivery process," said Steve Burgess, VP of Information Technology.
The CDS Vision Platform accepts new delivery orders in the format preferred by their customers. Orders uploaded to the system are quickly entered into the CDS Logistics platform and pre-scheduled, reducing processing time. The tech also supports their customer's back-office systems with full point-of-delivery (POD) management, including electronic scanning of delivery documents complete with images and signatures.
"We wouldn't be where we are today without the investments we have made in technology, which were all done to improve our customer's experience," added Roy Cranford, President.
A Look Ahead
The events of the last few years have accelerated consumer demand for products at a faster rate than ever before. This growing need for final-mile delivery services has exploded and CDS Logistics continues to innovate and meet their customers' needs.
"We know that the last mile is really the most important mile, and we have put ourselves in the position of being that last mile delivery leader now and into the future," said Roy Cranford, President.